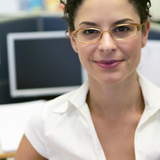 "The software is very user friendly... very easy to use."

"The implementation process went very smoothly."

"The software support has been incredible!"

"...we experienced a significant increase in timely payments."

"...our write-offs for timely filling have been reduced."

"No more lost claims!"

"Most were paid within 3 weeks, some payers in 2 weeks."
COBPro Secondary Electronic Billing
Create secondary 837 INST & PROF electronic claim files (with ease!) for HSN and MassHealth. COBPro captures eligible secondary claims immediately upon primary payer adjudication, applying built-in payer specific processing rules to create clean, accurate and fully balanced secondary claim files.

Contact us now to learn how we can have you up and running in no time!
Magnify the benefits
with the option to include processing for more than 20 additional secondary payers


COBPro includes functionality to:
Capture eligible primary denied claims for HSN & MassHealth secondary billing
Automatically map service HCPCs & modifiers where desired
Manage billing for HSN partials
Identify and resolve issues related to non-compliant primary payer adjudication data
Screen preliminary claim data & present action items to the user
Prepare a text file for detailed comment posting to the hospital billing system
Provide secondary billing statistics by payer
COBPro eliminates...
... the need for manual claim balancing & the need for manual keying of claim data
... the need to create and maintain claim dictionaries, queues & files on your billing system
... missed claims due to human error


Success at Southcoast Health
Southcoast Health was at the forefront of the COBPro software development and testing for their three facilities. The implementation began with HSN institutional processing (to meet the new MMIS processing requirements), followed by MassHealth Institutional (to eliminate hand-keying of claims), and eventually expanded to an all-payer solution ( including both institutional and professional processing for a total of 23 secondary payers).

"I had a dream... that became a reality...

Before COBPro, the secondary billing process was very time-intensive, and we experienced significant payment delays. Now, a total of 23 payers are billed electronically for secondary claims. The resulting 1.25 FTE reduction allowed for the reallocation of staff to other functions. And payments are now received timely across the board, usually within 2 or 3 weeks, as opposed to 45-60 days on average before."

--Kim Soares, Billing Manager, Southcoast Health



Some COBPro Clients
Southcoast Health
Harrington Hospital
Heywood Hospital
BID Plymouth
Athol Hospital
Mount Auburn Hospital
Martha's Vineyard Hospital
Winchester Hospital
Contact us now to schedule a product demonstration or to obtain more information on any COBPro feature.